Robert Moss – Dreaming Your Soul into Life
Robert Moss – Dreaming Your Soul into Life
---
What You'll Learn in These 6 Months
During this 6-month transformational intensive, Robert will guide you through advanced techniques from the shamanic way of dreaming – tracking, time folding, shapeshifting, dream enactment, and more – which will enable you to become much more masterful in your Dreamtime.
Each teaching, contemplation and practice session will build upon the next, so that you'll develop a complete, holistic understanding of the practices, tools and principles you'll need to become a shaman of your own soul through Active Dreaming.
Note: If you have not experienced Robert's Active Dreaming teachings before, you are welcome in this advanced training but we ask you to complete the foundational "Dreaming the Soul Back Home: Shamanic Dreaming for Healing and Becoming Whole" 7-module program on your own as a prerequisite, which will be included in your registration and you can do before or in parallel with the Advanced.
Module 1: Raising & Feeding Your
Animal Spirits
First things first. When shamans go dreaming, they are often accompanied by spirit allies who appear in animal form. Developing a strong working connection with power animals will provide essential guidance and protection. This is one of the quickest ways to discern the natural path of your energy and raise your vitality. You may have met an animal guardian in a previous journey. Or, your animal spirits may be stalking you in dreams and, perhaps, in nature. Have you made a full connection? Are they with you when you need their guidance and protection? It is not enough to look up the meaning of an "animal totem" in a book.
In this foundational class in shamanic practice, you'll learn how to:
Deepen and grow your connection with power animals
Discover the natural habits of your animal allies and their role in folklore
Call on power animals for healing, psychic protection and help in journeying
Feed and honor your animal spirits in everyday life
Module 2: Visiting the Cinema of Lost Dreams
Even the most prolific dream recallers are missing important dreams – the ones that got away. Some of us have been in a protracted dream drought. In this magical class, we'll travel together to a very special place, where you can screen some of the dreams that you have lost. You may be amazed by what you discover.
In this module, you'll learn:
Simple and effective techniques to break a dream drought
How to help others open to their dreams
How to travel, in imagination, to a place where you can pick up the dream messages you've missed and screen the dream movies you have lost or forgotten
Develop special places in the Imaginal Realm (the realm of true imagination) that you can visit anytime in meditation or conscious dreaming
Module 3: Living by Synchronicity
The world speaks to us in the manner of a dream when we pay attention. When we experience meaningful coincidence, the universe gets personal. We feel we are receiving a secret handshake, or being pushed back. When we awaken to the play of synchronicity, we are ready to live as lucid dreamers 24/7, walking consciously in a forest of living symbols. We can now tap into the deeper logic of events and receive extraordinary counsel. Get ready for some fun!
In this module, you'll learn how to:
Play wonderful everyday games of putting your questions to the world and letting the world put its questions to you
Pay attention to sidewalk oracles, messages coming to you through little things you see and hear in everyday life
Treat every setback as an opportunity
Dance with the Trickster, who is your devil when you are set in your ways, but your ally when you are ready to adapt and improvise
Module 4: Dreaming Your Future & Creating a Better Future
Every night, your dream self goes ahead of your waking self, scouting out challenges and opportunities that lie on the roads ahead. This is part of our human survival kit. Once you wake up to the fact that you dream events before they happen in regular life, you can graduate to the good stuff, which is changing your possible future for the better and becoming co-creator of your reality.
In this module, you'll learn how to:
Discern when your dreams are showing you future events
Develop personal markers so you don't miss dream messages about the future
Take action to avoid unwanted future events you have dreamed about, and manifest happy outcomes
Dream your way consciously to your dream partner, your dream home, your dream job
Module 5: Dreaming with Spiritual Guides & Guardian Angels
In dreams, our spiritual guides take the forms we are ready to perceive. As Plotinus said, "We behold what we are." Amongst all the guides available to us, the most important is no stranger: It is the Higher Self, or if you prefer, the god/goddess we can talk to. We can have confidence that guidance and healing from our inner teachers are available to us at every stage of our life because, however unready we may be, they are always ready for us. "My opening and his entering were but a single moment," are the haunting words of Meister Eckhart.
In this class, you'll learn:
How to use dream reentry to build relations with a guide who appeared in a dream
How to communicate with inner teachers in the "twilight zone" between sleep and waking
About the nature of angels, archetypes, gods and spirits
How to journey to spiritual teachers and develop spiritual discernment
Module 6: Dreaming with the Deceased
The number one reason why people start telling others their dreams is that they dream of someone who has died and want to know if this is a real encounter and what should be done about it. Contact with the deceased is not weird or unnatural. We meet our departed, especially in dreams, for three main reasons: They are still around (which can be okay or not), they come visiting, and – especially in dreams – we travel to realms where the dead are alive and at home.
You'll learn in this class that:
Healing and forgiveness are available beyond the apparent barrier of death
You can open a true conversation with a deceased person without need of a go-between
You can journey to a departed loved one or friend for timely and helpful communication and to learn first-hand about transitions to the "Other Side"
You can help a deceased person who is lost or confused or has unfinished business, for mutual healing and release
Module 7: Healing Through the Imagination
The body believes in images. An image carries a physical charge: It sends electrical sparks through the body and it releases a stream of chemicals. Our best medical science confirms that the body does not seem to distinguish between a physical event and a strong thought or memory of an event. This means we have immense power to make ourselves strong and well, or sick and depressed, according to the thoughts and images we choose to give our attention.
In this cutting-edge class, you'll learn how to:
Harness the diagnostic power of dreams
Harvest personal imagery for healing from dreams
Journey to a place of healing in non-ordinary reality
Invoke healing from the sacred night
Module 8: Journeying Through the Energy Centers for Healing
A self-scan of the energy centers is a wonderful tool for self-diagnosis. Journeying through the energy centers with the help of guided meditation and shamanic drumming, facilitates the deep shift in consciousness that is required for accurate self-diagnosis and takes us far beyond diagnosis into realms of healing and empowerment. The journey opens gateways for soul recovery and release from life blockages.
In a series of 7 short journeys, you'll:
Create your personal energy chart and living "totem pole"
Connect more deeply with animal guardians, and discover where they want to live in your body and assist in healing and empowerment
Develop a personal set of vibrant, living symbols
Release your inner creator in spontaneous drawings from your journeys
Module 9: Tapping the Creative Power of Dreams
The Inuit say that the spirits like "fresh words." They want to be entertained. They are easily bored with humans who go on repeating old formulas and old ways. When we bring something fresh and new into the world, we entertain the spirits and delight our own creative genius, and our lives are infused with natural magic and confirmed by the play of synchronicity. To create is to bring something new into the world. Dreams and twilight states of consciousness have inspired great scientists, inventors, musicians, writers and liberators of human possibility throughout history.Here, you'll discover:
Fresh and delightful ways to tap into your creative source
That your personal journal is a treasure box and a book of real magic
It's easy to turn dreams into poems and stories, art and scripts
How you can travel to a Dream Library where you can gain inspiration on any subject and meet a master teacher in your chosen field
Module 10: Dreaming in the Multiverse
"Anywhere is the center of the world," said Black Elk, the Lakota holy man (though for him it was Harney Peak). The gates to the "Otherworld" open from wherever you are. A dream or personal image can be a portal to any of the "Many Worlds" of theoretical physics, and most certainly, to places of healing, initiation and adventure in other orders of reality, including those where the dead are alive and at home.
In this class you'll learn how to:
Make shamanic journeys to other realities through the gateways of personal dreams
Journey to special places in non-ordinary reality for healing, guidance and adventure
Identify members of your soul family – personalities connected to you who are living in other places and times
Start your application process for becoming a conscious citizen of the multiverse
Module 11: Becoming a Dream Archaeologist
Dream archaeology is a new discipline, pioneered by Robert Moss, that enables us to access the living past – to enter into direct communication with the keepers of ancestral wisdom and heal the collective and cultural soul loss that is a feature of our age. The practice of dream archeology involves reclaiming authentic knowledge of ancestral traditions, including those that may have been buried or suppressed in the course of history, through a combination of careful research and experiential journeying across time and between dimensions. The dream archeologist combines the skills of the shaman, the scholar and the detective.
In this class, you'll learn:
How secrets of past times, of which the waking mind may know nothing or very little, come to us in dreams
How to make shamanic journeys to the ancestors for cultural soul recovery, reclaiming authentic traditions and spiritual practices
How to follow dream clues through focused research
Essential teachings on shamanic dream practices from indigenous peoples
Module 12: The Time is Always Now
When we wake up to the fact that the time is always now, we are ready to become conscious time travelers. We can learn to do more than simply visit the past and the future. We can seek to establish mental communication with personalities in the possible past and the possible future for mutual benefit. We can look in on our parallel selves – living parallel lives that we glimpse in dreams are entirely real, according to the Many Worlds theory in physics. We can seek to rise above the perspective of these personalities to that of a Self on a higher level, who can read the patterns of connection and help to re-weave them for the better.
In this module, you'll learn:
How, through dreaming, you can discover that you are leading continuing lives in other worlds, confirming the Many Worlds hypothesis in physics
How you can travel to a parallel Self in a parallel universe for mutual benefit
How you can journey to past or future selves in other times and establish direct mental communication
How to access the "oversoul," or Self, on a higher level, who is at the hub of a family of personalities living in different times, of which you are one
Module 13: Making Death Your Ally
The Plains Indians say the path of the soul after death is the same as the path of the soul in dreams. Dreaming and dreamwork are central to developing an art of dying that works for us today. To live well, we must practice death. We bring courage and clarity to life choices when we are aware that Death is always with us, and that we should be ready to meet it any day.
Come to this class ready to:
Meet your personal Death and review all your life issues with the clarity and courage that intimacy with Death can bring
Expand your personal geography of the afterlife
Learn to use powerful and original methods of dream exploration and "vision transfer" to help the dying
Explore the mysteries of death and rebirth
Module 14: Opening the Heart
The voice of the heart calls us to live from our deeper life purpose and manifest our best and bravest dreams. The heart center is where we find courage to face life's challenges, move beyond self-limiting beliefs and take the creative leap that can fill our world with magic and healing. The heart center is also where we experience joy, and pain, most deeply. The voice of the heart is sometimes swamped by the noisy clutter of everyday life and the racket of other people who are forever trying to tell us who we are, and what we can and cannot do. We may try to silence that voice because we are scared of being hurt if we open to the truth of our strongest emotions.
In this powerful opening class to the ways of the heart, you'll learn to:
Open to the knowing of the heart and hear its voice in our dreams
Gather "hummingbird medicine" to stay steady and heart-centered in the midst of constant motion, and strengthen the heart, both literally and metaphorically
Follow Dante on the journey to the Higher Self, by climbing the three great steps and knocking on the heart
Journey from the awakened heart to encounter the sacred guide the Sufis call so beautifully, "the soul of the soul" and "the Gabriel of my being"
Module 15: Waymaking: Finding and Fulfilling Your Heart's Desires
"Waymaking" is the Polynesian name for the kind of navigation that can get across 2,000 miles of open sea in an outrigger canoe without maps or instruments. When you have a vision of your destination, so strong in your mind and your senses that you can taste it, touch it and smell it, you are better than half-way there. We will let the awakened heart be our compass, directing us toward the fulfillment of our deepest desires. Be ready to go deep.
In this module, you'll learn how to:
Identify what you truly want for your life, on every level – relationship, home, creative work, community
Grow a vision of what your life will be if you manifest your heart's desires, a vision so strong and rich that it wants to take root in the world
Move decisively beyond inner blocks and self-limiting beliefs
Develop action plans, affirmations and talismans to manifest your vision
Module 16: Growing Your Poetic Health
Living by synchronicity isn't merely about getting messages. It is about growing the poetic consciousness that allows us to taste and touch what rhymes and resonates in the world we inhabit, and how the world-behind-the-world reveals itself by fluttering the veils of our consensual reality. This is a path of natural magic, and when we follow it, we'll find that we move beyond self-limiting beliefs into a world filled with juice and possibility.
In this class, you'll learn:
To pay attention to how life rhymes, or as the Chinese say, "there are things that like to happen together"
Why the observation of synchronicity is the key to understanding the weave of matter and mind at all levels of reality
Why the ancients were correct when they said that "a talent for resemblances" is a key to wisdom
How to consult the Library Angel and play lots of fun new games for reading the signs and symbols of everyday life
Module 17: Gifting a Dream to Someone Who Needs a Dream
We can dream for others as well as ourselves and "transplant" healing and helpful images to them. The "Dream Transfer" technique is a powerful and innovative way of bringing a dream – a life dream, a healing image, perhaps a path to the next world – to someone in need of a dream (the depressed, the sick, the soul-gone, the dying). This process has proven to be deeply healing and rewarding in many situations. It is a method for helping those in our world who do not have a dream – a life dream or a dream of the night – to open their personal doorways to insight, healing and a deeper life.
In this class, which will be followed by a deep group practice, you'll learn:
How to call on your power animals to help in healing for others
How to develop positive imagery for healing and empowerment you can offer to others
How to offer your visions in a way that avoids manipulation by inviting the intended beneficiary to receive only what they choose to take from you
How to become a "word doctor" who can help people to heal by telling better stories
Module 18: The Big Story Is
Hunting You
All of us are living a story. If we don't know what it is, it is likely to be a little story, a limiting one, woven from past disappointments and stitched tight by the people who are forever telling us who we are and what we can and cannot accomplish. If we fail to define ourselves, we let ourselves be defined by others. When we are seized by the "Big Story," we step beyond limiting definitions and beliefs. Great healing becomes available because we can now draw on the immense energy that is generated by the sense of serving a larger purpose. We gain courage and stamina to get through the ups and downs of everyday life, aware that we are acting in a deeper drama.
In our final class, you'll:
Harvest the bigger and braver stories you have found or remembered in this course
Observe how we may be living on a mythic edge, as our personal stories intersect with the play of the archetypes
Recollect your life calling, and take decisive action to follow it
Celebrate your graduation day, and let your soul clap its hands and sing
The "Dreaming Your Soul into Life" Bonus Collection
In addition to Robert's transformative 6-month virtual course, you'll also receive these powerful training sessions with the world's leading visionaries and teachers. These bonus sessions are being offered to further complement what you'll learn in the course – and take your understanding and practice to an even deeper level.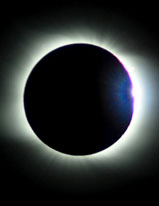 The dimension between the living and the dead is exactly as wide as the edge of a maple leaf.

– Seneca Indian Dream Prophet Handsome Lake
In this stunning video, you'll receive confirmation that contact with the deceased is entirely natural and that healing and forgiveness are always available beyond the apparent barrier of death. You'll learn how to help the deceased when they are lost or confused, and how to open to clear communication with departed loved ones who come visiting – especially in dreams, for many reasons – and can play the role of counselors or family angels.
Audio Teaching with Robert Moss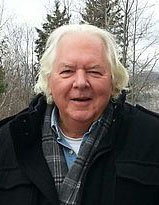 In this special audio session, you'll learn how to harvest personal images from dreams and life memories that can help your body stay well or become well. Discover how, when you can visualize a block, you are able to move beyond it. You'll be inspired to grow fresh visions of the life you want to lead, so strong that they want to take root in the world and let you rise to the understanding (as Tagore expressed with poetic clarity) that "the stronger the imagination, the less imaginary the results."
Meditations for Raising Energy and Setting Healthy
Psychic Boundaries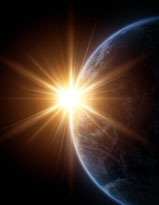 These powerful meditations will help you to connect strongly, on any day, with the powers of earth and sky. You'll find yourself becoming grounded, rooted and centered in the deep earth, like a tree, raising earth energy into your body while drawing down the power of light. When you find this alignment, you have the strength to face every challenge and the ability to set healthy psychic boundaries.
Get Download Robert Moss – Dreaming Your Soul into Life
---