don Oscar Miro-Quesada – The Path of the Universal Shaman
don Oscar Miro-Quesada – The Path of the Universal Shaman
What You'll Discover in These 7 Modules
Each pre-recorded teaching, practice, and training session will build harmoniously upon the previous ones so you'll develop a complete holistic understanding of the practices, tools, and principles you'll need to engage in universal shamanic teachings with clarity, rigor, and transformative power.
You'll emerge with:
A holistic vision of Andean shamanic traditions, understanding the role of initiation, illness, and crisis in the ritualized path of rebirth
Freedom from old stories of victimhood, and recognition of how you "volunteered" for some of the most challenging times in your life
Healing practices that guide you into the "lower worlds" for accessing deeper realms of being and archetypal realms of shadow
An expanded capacity to access non-ordinary realms of consciousness
An enhanced ability to live from reverence and peace
A more open, expanded, and generous heart
Powerful understandings for how to use ritual practices for healing and transformation
The ability to access higher guidance for your life
A deeper relationship with the entire "sacred hoop" of life
Please note that an aspect of this journey into the ancestral wisdom teachings and time-proven ritual healing practices of shamanic people is building your own mesa (or altar).
In order to do that, you'll be asked to gather certain ceremonial items to create this personal ritual space. Materials will include stones, shells, feathers, and other sacred items. To receive the most benefit from this program and the powerful practices you'll be initiated into, you'll also be encouraged to spend up to 30 minutes in addition to class time in transformative practice.
Indigenous traditions recognize that all real healing happens through the community. This virtual apprenticeship will include membership in the Universal Shamanism Facebook community, where you'll be able to exchange insights and experiences with other practitioners while you learn at home, at your own pace, with the on-demand course modules.
Module 1: The Call to Heal Trusting Soul
In this first virtual gathering, we'll explore the relevance of a shamanic worldview as a global catalyst for human spiritualization. We'll explore various forms of shamanic initiation, including illness and crisis. Classic perspectives on dismemberment and ritualized death for the attainment of soul vision and healing power will also be presented.
Additionally, don Oscar will introduce you to the cosmovision of Pachakuti Mesa Tradition and ritual healing arts that will serve as the foundation — through which to progressively awaken the universal shaman within.
You'll discover:
Releasing the Past — moving beyond the illusion of victimhood and embracing the choice of sacred volunteerism
The Art of Communion: Quietude, Stillness, and Presence — befriending the great originating mystery
Ukhu Pacha Ch'usay: An Immersion Within ("lower world" journey) — guided practice for accessing inner dimensions of being and the archetypal realms of shadow
Module 2: A Balance of Power Honoring Spirit
The shamanic universe is replete with magical, unexpected, and non-ordinary possibilities when compared to our conscious waking reality. In order to benefit from this unlimited panorama of opportunities for growing your soul, we must learn to engage the powers, forces, and visionary guidance in this vast sea of human possibility with balance and discernment. In this second apprenticeship gathering, we will share time-proven tools and techniques for harmoniously harnessing such non-ordinary potentials and living in a balanced way.
You'll discover:
Transforming the Present — the disciplined use of imagination, sacred word, and ritual gesture
The Art of Consecration — ceremonial expressions of gratitude for evoking sacred reciprocity in our lives
Kay Pacha Ch'usay: The Sojourn of Here-and-Now ("middle world" journey) — guided practice for making "this world" a reflection of one's wholeness, beauty, and reverence
Module 3: The Condor's Quest Opening Heart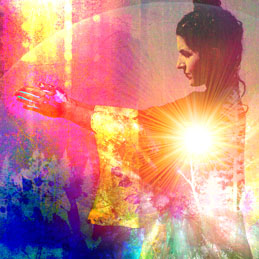 It's a well-known fact that true healing is a labor of love. Having learned to say "YES" to the call — having heeded the great dreaming to embrace a transformational vocation of relationship with oneself, others, and the universe as a whole — we must now learn to lovingly establish trustworthy spiritual alliances with unseen helpers and guides who inhabit the inner and outer dimensions of our being. From an open-hearted place of appreciation for the beauty and grace contained within our Pachakuti Mesa Tradition shamanic altar ground, we will call upon the love which is our essence, in service to personal and planetary renewal.
You'll discover:
Creating the Future — invoking alliances of transformational opportunity in partnership with seen and unseen shamanic realms
The Art of Composition — tools for ritual patterning and visionary configuration of a sacred shamanic altar ground for personal and planetary healing transformation
Hanaq Pacha Ch'usay: A Celestial Embrace ("upper world" journey) — guided practice in shamanic flight to access superior realms of universal wisdom and spiritual guidance
Module 4: The Hummingbird's Ascent Transforming Mind
Building upon our accrued wisdom and the shamanic tools learned thus far, we are prepared to embark on the journey of transforming mind. By trusting soul, we re-member; in honoring spirit, vision is bestowed; and through the opening of our hearts, the healing power of love is granted.
Our next step is to apprentice the art of making manifest our thoughts, insights, and divine imaginings in a manner that positively transforms current reality. The power of intention and disciplined imagination known to Pachakuti Mesa Tradition adepts shall be thoroughly apprenticed and mastered in this fourth gathering of our series.
You'll discover:
Living the Mystery — consciously embracing the wonderfully unpredictable nature of life and finding sustenance in the cosmic order behind the illusion of separateness
The Art of Connection — shamanic techniques for maximizing our human evolution as luminous strands within the "great sacred web of creation"
T'eqsimuyu Ch'usay: Returning to One ("cosmic seeding" journey) — guided practice for the shamanic dreaming of a "New Earth"
Module 5: Our Shamanic Self Healing Body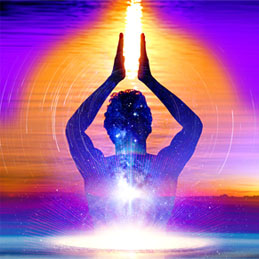 The journey of initiation into perennial shamanic wisdom teachings and ritual practices gives us an embodied understanding of the primacy of consciousness behind all things. This in turn deepens our ability to effect healing influence within our physical bodies.
Participants in this fifth apprenticeship module will be introduced to the workings of "kawsay" — vital life force — for the strengthening and evolution of our human neurophysiology. Awakened in the heart by the experience of inextricable solidarity with our living Earth, we will learn shamanic techniques for harnessing Gaia's sacred medicine, allowing us to deepen and sustain our attainment of vitality and balanced living.
You'll discover:
Serving the Earth — teaching love by the way we live
The Art of Cooperation — right action, borne of compassionate spiritual wisdom, unites
Ch'aska Runa Ch'usay: A Starlight Re-membering ("contact" journey) — guided practice for the realization of Self as Creation
Module 6: All Our Relations Awakening Belongingness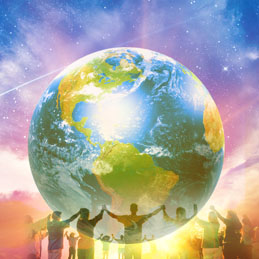 We are all native children of Mother Earth, all Indigenous participants of her tribal dreaming — blessed by a shared experience of common unity with Pachamama and consciously dedicated to her sustainability.
As a global family, our sense of belongingness is a true re-membering, by which each thought, word, and action finds radiant reflection in communion with All Our Relations. Based on our shared willingness to stand together, in deep reverence for the Great Sacred Hoop of Life, we realize our earth walk is a path of sacred activism.
You'll discover:
Sustaining the Tribe — evolving our human destiny
The Art of Compatibility — exercises in resonance, reverence, and revelation
Munayniyoq Ch'usay: Reflections of the Beloved ("blessing" journey) — guided practice in the sanctification of love as our essence
Module 7: All Our Relations Evolving Presence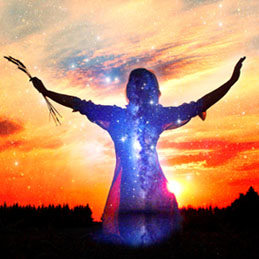 In the memorable words of T. S. Eliot, "We shall not cease from exploration, and the end of all our exploring, will be to arrive where we started, and know the place for the first time." Although this noble sojourn throughout virtual shamanic dimensions of healing must come to "an end," in reality, it remains an eternal beginning, a return to the One Source.
We are now fully prepared to carry forth the magic, mystery, and medicine of Universal Shamanism to the Four Directions. In doing so, we forever help crystallize The Shift in the form of a spiritually regenerative Pachakuti — a prophesied Great Turning — for we have learned to embrace a lifeway that leads from victimhood to volunteerism, from separation to wholeness, and from fear to love. This is our consciously decreed destiny as Pachamama-Gaia's children, our shamanic soul's dharma path as Pachakuti Mesa Tradition initiates in service to the Great Work. Infinite gratitude for your evolutionary participation in transforming our world through sacred living!
You'll discover:
Birthing the Cosmos — initiation into the immortality of Self
The Art of Correspondence: as above, so below — a synergy of the One and the Many
Tiyayakuy Ch'usay ("welcoming" journey) — guided practice in the evolution of universal sentience
When we surrender the need to figure it all out, and cultivate the ability to let it all in, then our earth walk becomes a sacred dance of healing service on the planet. More than the world needs saving, it needs loving.
— don Oscar Miro-Quesada
The Universal Shaman Bonus Collection
In addition to don Oscar's truly transformative 7-module virtual course, you'll receive these powerful training sessions with leading visionaries and teachers. These bonus sessions complement the course and promise to take your understanding and practice to an even deeper level.
Around the Fire
Video Council With don Oscar Miro-Quesada and the Universal Shamanism Global Community (Recorded Live on December 20, 2018)
Light a candle and join don Oscar in a special Council Fire, originally aired in our private Facebook group dedicated to practitioners of the Pachakuti Mesa Tradition. This call is a heartfelt exploration of some more nuanced aspects of the mesa that bring us into the teachings of Prophecy, Climate Change, and how to be a healer when there's no village.
This video recording is not only a wisdom transmission but a transmission of community, in which YOU belong.
Shamanism Global Summit Recordings
Full Package of Downloadable MP3s for All Sessions (Valued at $297.00)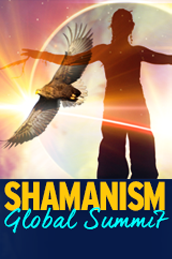 Whether you're new to shamanism or an experienced initiate who wants to expand the power and effectiveness of these practices in your life, the esteemed presenters in this series share on subjects that can deeply transform your life and greatly shift your interplay with the universe. This series is appropriate for people of any faith or spiritual path. Shamanism's methodology for accessing spiritual dimensions for healing, illumination, and service can be compatible with any belief system.
Featured experts include Sandra Ingerman, Robert Moss, don Oscar Miro-Quesada, and HeatherAsh Amara!
Pachakuti Mesa Tradition Basics Toolkit
Set of Resources From don Oscar Miro-Quesada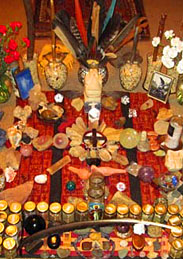 This toolkit is everything you'll need to get started practicing Universal Shamanism in the Pachakuti Mesa Tradition (PMT). Available as soon as you enroll, this set of PDFs and audio files will prepare you for a deep dive into the cosmic perspective wielded on this path.
Your PMT Basics Toolkit includes:
PMT Basics Guide — a 22-page introduction to the Pachakuti mesa and its practices.
Quechua Terminology Guide — a language resource to assist you as you navigate don Oscar's teachings. Many people find Quechua becomes quite accessible, much like Sanskrit becomes familiar to the yogi. This guide will help you along.
Toning of the directions — this audio file will let you follow along with the traditional chanting used to open the mesa.
The Wisdom Guide — a compilation of teachings derived from questions asked and answers provided over the last three years of Universal Shaman courses with don Oscar. This 45-page document is not only a valuable resource, but a fun and enlightening excursion into the multifaceted world of the Pachakuti Mesa. You may find your own questions asked and answered in these pages.
Get Download don Oscar Miro-Quesada – The Path of the Universal Shaman